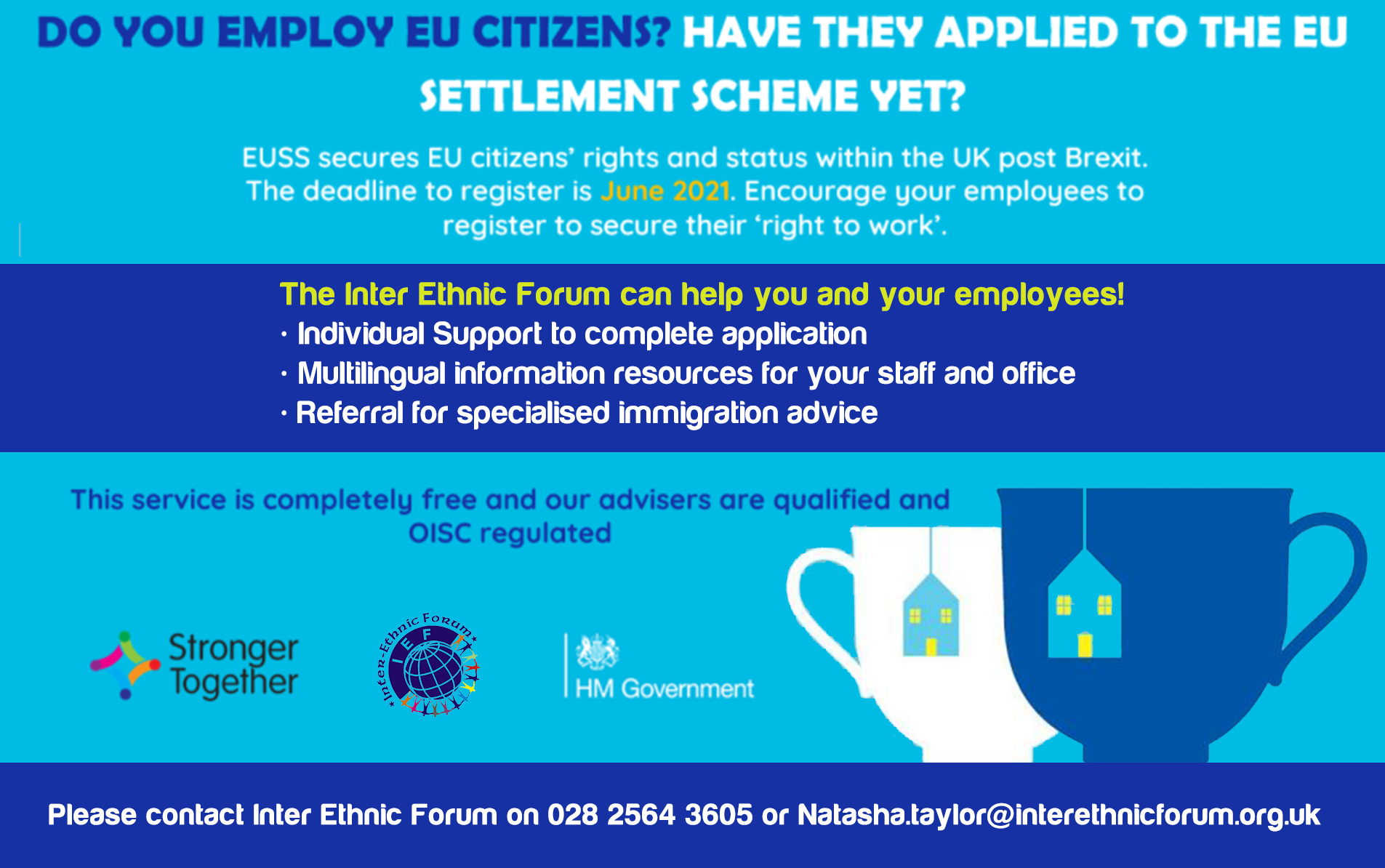 Do You Employ EU Citizens that Haven't Applied For EUSS Yet?
20/10/2020 | 17:05 by Inter Ethnic Forum
---
EUSS secures EU citizens' rights and status within the UK post-Brexit. The deadline to register is June 2021. Encourage your employees to apply for "Right-to-work."
The Inter Ethnic Forum can help you and your employees!
∙ Individual Support to complete application
∙ Multilingual information resources for your staff and office
∙ Referral for specialised immigration advice
This service is completely free and our advisors are qualified and OISC regulated. Please contact Inter Ethnic Forum on 028 2564 3605 or Natasha.taylor@interethnicforum.org.uk
---
Tweet
---
More news